we have developed age-appropriate curriculum, which involves cultivation of each child's interest and curiosity. we encourage every child to participate in a variety of activities, all of which are aimed at enriching a child's life experiences. these are but a few of the areas of instruction our children can build from:
Nursery Curriculum
Engage your young students in an exciting learning experience as they hear about God's creation and the people and world around them through your language development lessons. Three-year-olds will recognize the letters of the alphabet and best learn each letter's sound when an animal friend introduces each letter. They will also develop early writing skills and improve eye-hand coordination when they trace letters. Button Bear, the mascot for numbers, captures the 2-and 3-year olds' attention as they learn to count and understand number concepts. Amber Lamb, the mascot for phonics, also joins your students in a time set aside for character-building through beautifully illustrated stories. Bible, music, art, and poetry complete this delightful program.
K4 Curriculum
Provide your four-year-old students with a lively academic program that will grow their desire to learn! This enjoyable educational foundation introduces young children to phonics and develops early reading skills as they learn to read one-and two-vowel word stories. Students are excited to show what they can do as they learn to trace and write letters and their name, as well as recognize and count numbers to 100. Develop their visual percepton, listening skills, and motor skills through a dedicated skills time each day. Add to this a daily Bible Class, plus music, art,, language development, and poetry, and your students will be well equipped for five-year-old kindergarten.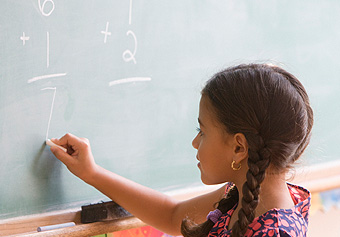 Kindergarten Curriculum
Expand your five-year-olds' natural curiocity and excitement for learning through interesting and engaging lessons. Building upon an early foundation in phonics, your students will learn to read one-and two-vowel word stories, as well as stories more difficult phonics special sounds. Your student' reafing comprehension develops as you hold them accountable for what they read through comprehension questions. Your kindergartneres will develop eye-hand coordination as they learn to write individual letters, then consonant-vowel blends, theen sentences. Through a dedicated daily numbers time, students learn to count, recognize, and understand number concepts to 100. Pique their curiocity to learn new things in social studies and science. Vocabulary, language, and cognitive skills, as well as character and social development, complete this popular kindergarten program through language enricment, music, art, and skill development time.
Teachers at 1stpreschool are not only good at academics, but are well skilled at treating every child equally with compassion and care.
Contact Us